Welcome to Abbella Accommodation
Visitors can easily reach all of the region's top attractions, including Antarctic Centre, Willowbank Wildlife Reserve, Botanic Gardens, Ferrymead Heritage Park, Akaroa, Hanmer Springs, and Kaikoura. The large Northlands Shopping Mall, Hoyts cinema and Lone Star Restaurant are under a kilometre away and we are just 8km from Christchurch International Airport.
St Bede's College & Papanui High School are nearby and we are approximately 10 minutes drive from Burwood Hospital or 15 minutes to Christchurch Hospital. The popular Papanui Club is also nearby. Clearwater, Hagley and Russley Golf Clubs are also just a short drive away.
ASURE Abbella Lodge Motel offers value and comfort to guests and promises to ensure a pleasant stay. The motel has ample on-site parking with space for large campervans or buses, free fibre WiFi internet access, a BBQ area, customer-operated laundry, luggage storage, facilities for wheelchairs and designated smoking areas. We also have NETFLIX in every room.
Guests can choose from studio rooms or apartments, all with kitchenettes. Rooms with spa baths are available for luxurious relaxation. When you are looking for value and comfort for your Christchurch stay, choose ASURE Abbella Lodge Motel.
ASURE Abbella Lodge Motel Quality Accommodation
ASURE is a nationalwide group of motels motors inns, motor lodges and apartments offering you quality, affordable accommodation, perfect for both business trips and family holidays.

Sustainability at ASURE Abbella Lodge Motel
Our sustainable tourism team is actively working towards new initiatives and reducing our Carbon Footprint. If you wish to comment on our current initiatives or have new ideas please notify our reception staff on your departure.
We hope you leave the ASURE Abbella Lodge Motel knowing your support helps us maintain the lovely environment we live in.
Environmental initiatives:
Energy
Staff are fully trained in energy saving practices (turning off lights and equipment as necessarily)
LED bulbs used in all areas
Hot water cylinders set to 55 degrees
Air conditioning system maintained to ensure efficient use.
Energy efficient appliances used
Hot water cylinders and pipes insulated.
Suites are insulated to reduce heat loss
Sleep mode is installed on all computers along with LCD screen monitors
All computers and equipment in offices are switched off when not in use
Guest given the option to not have room serviced and towels changed daily
Staff are encouraged to walk, cycle or carpool to work
All rooms fully insulated
Waste
Full recycling system in place -Glass, Cardboard, Tins, Aluminium, Paper and Plastic
Bulk ordering done in all departments to avoid excess packaging – packaging returned to supplier for recycling
Limited printing of emails, reservations, and general paperwork
Recycled paper used for note paper, internal printing and where appropriate
Garden waste is transported to a local farm for mulching
Eco friendly cleaning products used to a minimum
Water
Dual flush systems on toilets in new suites
Maintenance manager checks for leaks in taps, toilets, valves and pipework on a weekly basis
Limited water used in cleaning all windows
Community
As a community we also support:
Offering employment to local residents when possible
Commitment from staff to follow all environmental initiatives in place
We aim to purchase products from local suppliers
We support local business by promoting their attractions and activities through reception
Involvement with the sustainable business practice group
Dedicated sustainable tourism webpage on our website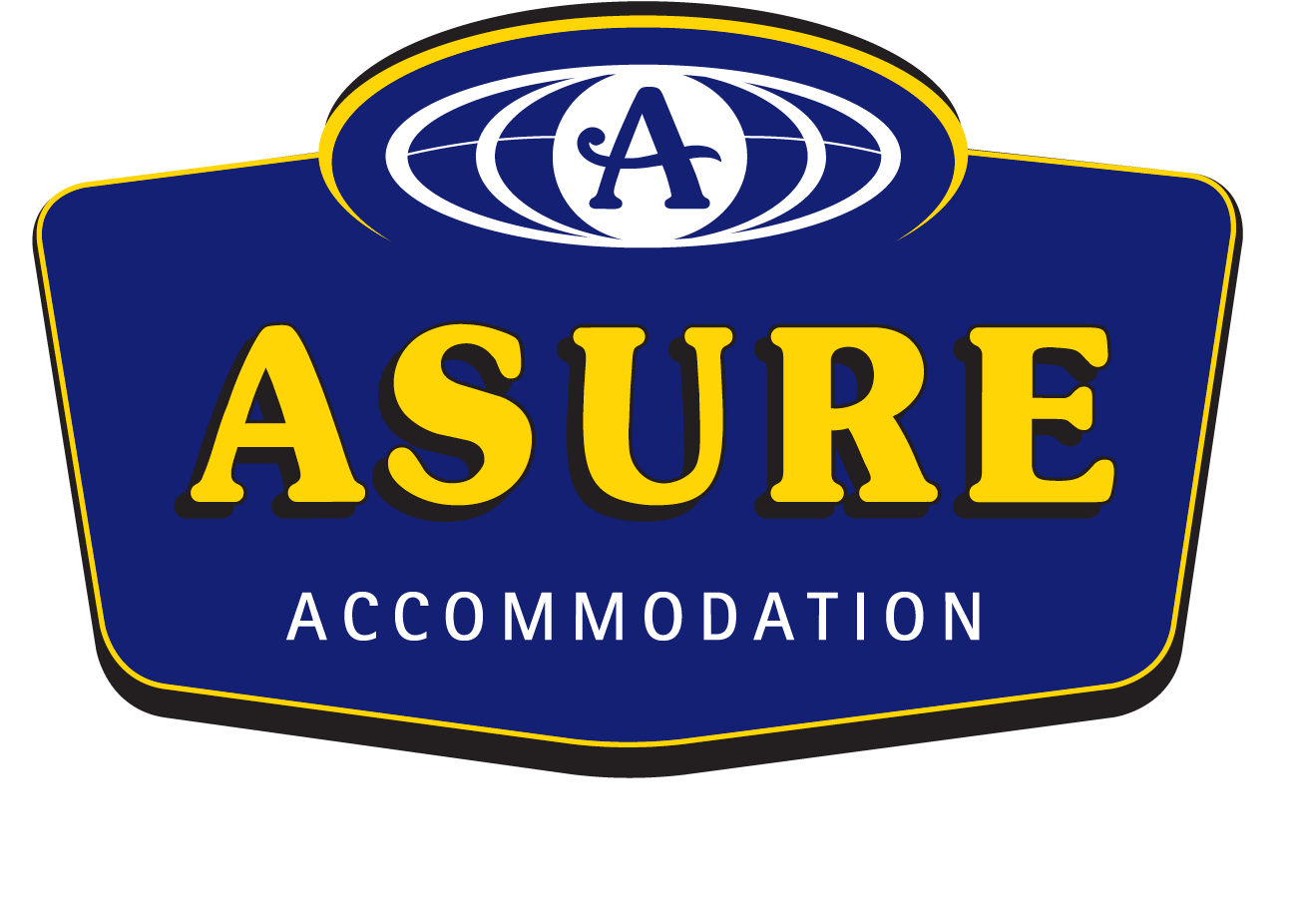 ASURE Nationwide Loyalty Programme
Stay at three or more ASURE Accommodation Group
properties and receive $100 credit off your 10th stay!
ASURE Accommodation Group Accepts All Major Credit Cards and: Farmlands, Q Card, RuralCo, Fonterra Farm Source, Farmers Card, Super Gold, and China Union Pay Cards.